Are you looking to remove background from image on your Mac? In this tutorial, we will guide you through the process of removing the background from any picture on your Mac. It's easy as image background removal with Icons8.
Also, check: How to remove background from image on iPhone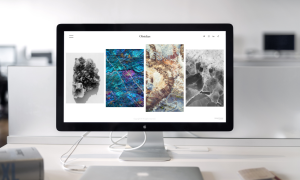 To start, open the image you want to edit on your Mac.
Next, select the "Markup" option from the menu.
Choose the "Instant Alpha" tool to remove the background.
Refine the selection as needed by adjusting the tolerance.
Delete or replace the background to achieve the desired result.
Save the edited image without the background.
By following these steps, you can easily remove background from picture on your Mac.
Enhance your photos and create professional-looking visuals.
Unlock the full potential of your Mac and become an editing expert.
Remove distractions, focus on the subject, and bring your images to life with Icons8.