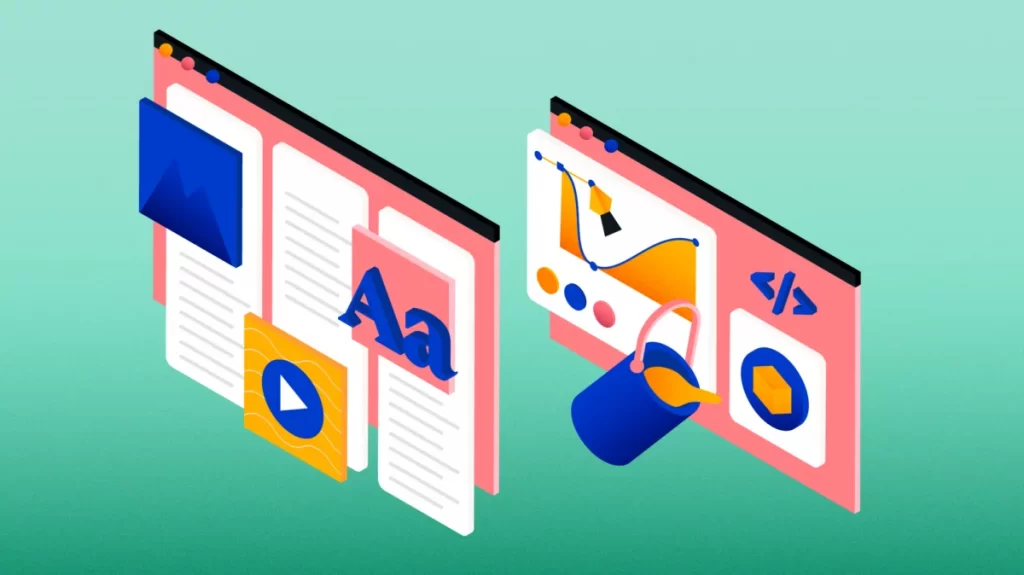 We love to get things for free. The web design community is extremely enthusiastic when it comes to open source collaboration, and now there are many witness design tools and sources for beginners and more experienced designers alike.
These free, diverse design resources are like nuggets of gold to designers who want fresh ideas, want new and interesting creative outlets, or want to stay abreast of emerging trends. We take great interest in cutting-edge design tools and we're always on the lookout for new web design resources. Our list has grown over the years.
But why do we keep our favorites to ourselves? Design is creative. And creativity — the act of sharing knowledge — is fueled by it. That is why we're sharing 17 of our best design resources at no cost, along with several paid selections as well. Whether you're just starting out or have been designing for years, we hope these assets and tools keep you informed and inspired as you move on in your chosen profession.
Inspiration boards
Moodboard
The moodboard builder makes it quick and simple to create your own moodboard. With drag-and-drop ease, you can add images to your moodboard, and retain them inside the board. Or you can share your moodboard with others via the Internet.
Dribbble
Dribbble is an online design resource that's free to use. Along with exploring trending designs, you can sign up for a paid art class, search for design jobs, and build a professional portfolio using Dribbble instead of developing a site with a separate gallery.
Behance
Behance is like a proud parent that appreciate your unique masterpiece, it shows artwork for everyone that comes to see it. Filter by category (graphic design, illustration, photography, etc.), design tools, color, or location, and browse through the ever-growing collections to find the inspiration you need for my next masterpiece.  You can also use Behance to support a portfolio without needing to build and host your own website.
Pinterest
From home decor to event ideas, Pinterest provides a wealth of design inspiration (with a great deal of wedding inspiration, too). Create your account and begin making boards with ideas you've been eyeing, follow other creative profiles to see what they are posting, or just go to the search bar and view what comes up.
Awwwards
Awwwards is a meeting point where the works of website design and development professionals from everywhere are found, made available for viewing and inspiration, discussed and exchanged for the benefit of the entire community. By presenting its huge number of awards and inspiring people from around the globe, Awwwards is a massively influential group of people who love this field.
Siteinspire
SiteInspire is yet another valuable free web design resource that is especially beneficial for UI designers who want to explore a wide selection of design styles. Browse selections by type, style, topic, platform, or keyword.
Land-book
Inspiration may be predicated upon to build a remarkably powerful landing page or blog, or else create your own personal portfolio on-line. Websites such as Sitebook also supply templates that assist with the design and development process.
The Best Designs
Named appropriately, The Best Designs is the leading designer showcase site on the Internet to celebrate the best web designs from around the world. Examine design trends, hone your own abilities, or submit your work for a chance to be featured on The Best Designs.
Pttrns
Pttrns is a Website with a treasure trove of design techniques that can help you make magnificent mobile user interfaces. Browse through the vast list of categories, such as events, signup, logins, and more to find the technique you need.
10. Design Nation
Connect with industry pros and get top advice by signing up for Design Nation, a vibrant design community featuring success stories and articles on modern design practices from creatives around the globe.
Fonts and typography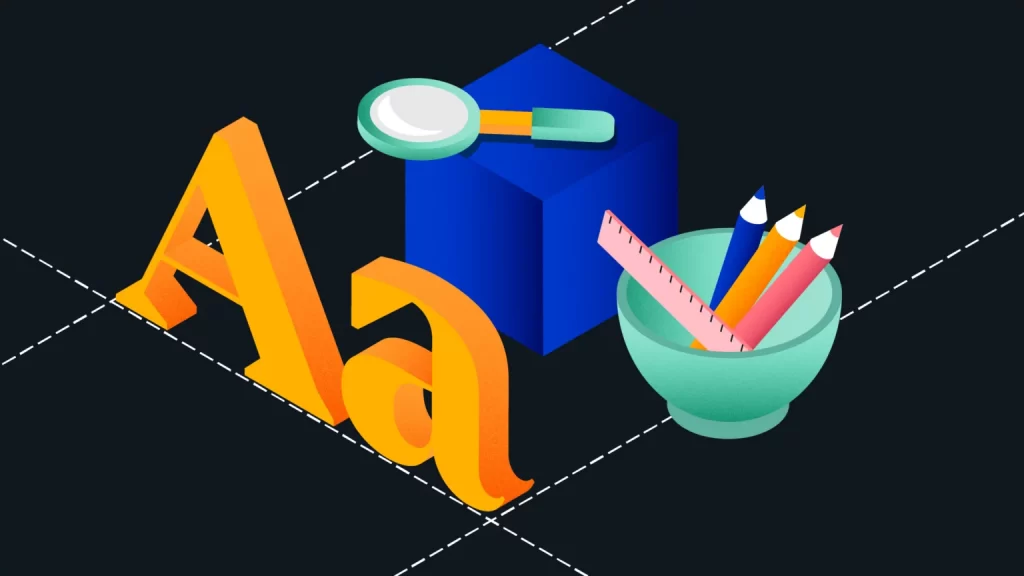 Google Fonts
Google Fonts is a free open font library. It includes more than 1,000 fonts and you can download a font as a family or copy and paste source code directly into your web project. Using popular fonts to see what pairs well with your web design is another benefit. To get additional fonts use Extensis Fonts Google Docs add-on for Google Docs.
MyFonts
MyFonts features over 130,000 fonts that are used in a variety of ways so you can pick up a visual aesthetic as you scan over the page. The software lets you search its massive library by keyword or focussed on specific visual properties, such as typefaces used for headings or script typefaces. Not all options on MyFonts are free, but you can select only the typefaces that you can access without spending money.
Stock images and photography
Meet Moose Photos by Icons8 – an impressive collection of hi-def studio photos for all your design needs! With well over 30.000 images, Moose offers a great variety of scenes and subjects to choose from, all carefully crafted by a movie-scale crew. Check out Moose to see stock photography done right – high quality shoots, curated topics and more, free of charge.
Unsplash
It's a never-ending collection of free high-resolution images, freely available to explore through different categories, use cases, and search terms. You can also contribute your own images to the Unsplash site so that others may enjoy its images.
Pixabay
On Pixabay, we offer over 1.9 million high-quality stock images (photos, vector graphics, illustrations), videos, and even music. All assets are free to use for any purpose. Share your work with the Pixabay collection as directed.
Pixlr
Pixlr offers easy photo editing that's a great deal faster than taking your photos to a professional. Online editing features, such as background removal and realistic touch up, allow you to execute photo editing tasks quickly and efficiently.
Iconography
Here's the one and only destination for all things icons – Icons8. Their huge icon packs come in various awesome styles and work great together to help you create more consistent and harmonious designs. With their ever-growing icon collection covering all kinds of topics, the Icons8 Team works hard to keep up with all the recent trends and deliver the best-looking icons out there.
Some more great free icon libraries
Available for both web and Mac, SmartIcons' catalogue offers over 2600 icons with more being released every month. Easily customize any icon to make it compatible with your design or create your own assets from scratch with SmartIcons' built-in tool.
Discover a huge selection of icon sets that can be modified according to preference on Iconizer.net, web's first icon generator. Create sleek-looking assets for all your needs by using the "customize" feature available for every icon.
This icon collection features over 9000 assets available in a wide range of styles to fit with your designs. IconPharm allows users to recolor, resize and convert icons however they like to make the perfect visuals for any project.
Colour pickers
Adobe Colour Wheel
Generate distinctive colour combinations for your next web design project by exploring complementary colours in a colour wheel. Find themes or gradients in existing assets on the surface level as well as several layers beneath the surface, and pick colour choices to be included in your Creative Cloud account.
Generate more technical skills and add to your tool library with the variety of tools available on the web.
Unfortunately, not everything in life is free. What are some web design tools you can use to take your work to the next level? Here are three of our favourites (we could certainly go on and on as this list is just the tip of the iceberg). Before making a final decision, be sure to take advantage of any free trial offers and money back guarantees to see for yourself what these tools can do.
Stock photos
iStock
Usually the least expensive option on the marketplace (next to free images of course), iStock has a rich selection of assets including photos, illustrations, vectors, and high definition and 4K videos. Browse by categories, trending topics, or search terms. Already have image inspiration? With iStock you can upload an image and search for similar options.
Shutterstock
Shutterstock has stock photos available for purchase, but they also have videos, music, templates (social media, print, etc.), recent editorial images, and, yes, even 3D models. They also have a selection of their own web content creation tools, including an image resizer and a converter file.
Getty Images
Getty Images boasts a wide array of images for viewers to choose from, as well as video and music to entertain them. Getty's filtering system has fine-tuned characteristics such as image aspect ratio and the nature of target audience (e.g. age, accessibility level).
Foundries
A foundries is an company that designs and sells typefaces. Many foundries exist around the world, but here are three that we recommend. Check out that foundry directory to discover more foundries worldwide.
Colophon Foundry
The Foundry was founded in 2009 by Colophon designers, headquartered in London and Los Angeles. They specialize in developing custom typefaces, blending historical and contemporary style.
Grilli Type
Grilli was founded in Lugrin, Switzerland, but has since expanded to six distinct locations internationally. They have an extensive collection of fonts, and you can try them out in your web design mockups for a completely free.
Commercial Type
Grilli was founded in Lucerne, Switzerland, but has since expanded to six countries globally. Their chain of restaurants has a library of typefaces and lets you view a mock-up of your web design results with the fonts in question free of charge.
Software and apps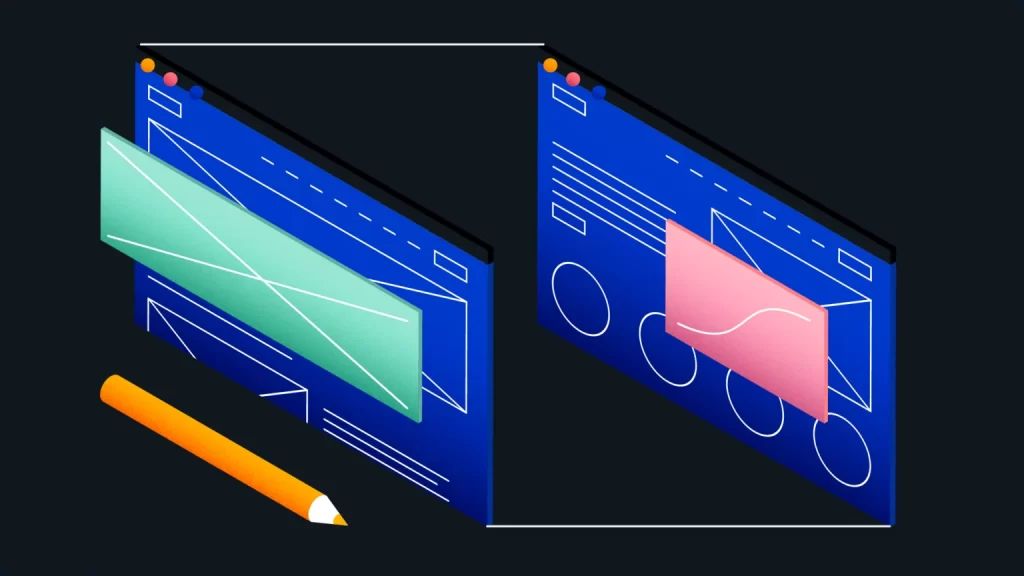 Adobe illustrator
Providing this software allows them to easily produce high-powered pictures, signage, logos, and much more.
Adobe Fonts
Adobe Fonts has 1,000 fonts that you can utilize for all of your typography needs. Sort the fonts via the style (e.g. clean, funky, or typewriter), class (e.g. serif or sans serif), or specific properties (e.g. weight, width). Choose a font and activate it through your Adobe Cloud Creative account.
Adobe Photoshop
Design graphics, chronicles, and digital painting, desktop and iPad-capable, are all possible with our editing, composition, graphic design, and animation.
Adobe After Effects
Go beyond providing only a static image by incorporating animations, intros, outros, and other special effects.
Free design software with tons of great features to boost your productivity? Yes, please! Introducing Lunacy – a powerful graphic design tool wrapped in a simple and clean interface. It's known as one of the fastest Figma alternatives. With Lunacy, you can easily create your most ambitious designs single-handedly or get an entire team involved and work on projects together in real time.
Invision
Invision is an internet browser-based platform that streamlines wireframing and prototyping design workflows for wireframes and prototype animation, design, and user interface configuration creation. It also included Invision Freehand where you can draw rough sketches and ideas.
Slack
Slack is a powerful and professional business messaging tool that enables you to conveniently collaborate with your team members by using its integration with countless of your favorite web design applications and extensions, such as Illustrator, Adobe XD, Dribbble, Sketchboard, and a lot more.