The Internet has simplified the field of promoting an online business by making information available on their site. The trend that digital marketing is the prevailing medium for an internet company has led them to exaggerate their marketing budgets to keep up their reputation over the Internet. Development in marketing technology has made web design software that makes advertising easier.
If you're a web-designer, you need to figure out how to utilize these tools like shortcuts that will allow you to give yourself a leg up on your competition. You can take full advantage of these tools to turn out a site that not only impresses your visitors but has comprehensive functionality.
Now Lunacy is perfect to streamline your workflow with a free design software full of smart features and built-in assets: it's ver. 5.0 comes out packed with features, performance, and smarts. The Lunacy editor has been in development for the last few years as an immature product, but now it is a full-featured design tool for Windows that lets you work with (and save) Sketch files without lock-in associated with Figma or Adobe XD. As a native app, it can take advantage of your computers GPU and works great offline as well.
Features and Improvements
A few of the new features in version 5.0:
Stability and performance have been dramatically improved
AI-powered background removal
New smart features save you time on repetitive tasks like rounding corners, creating placeholder content, and making shapes
Full UI kits integrated
Text and layer style library
Symbol and hotspot overrides to reduce symbol duplication
Get ultra-fine 4K assets just by clicking 'supersize it'
Icon, photo, or illustration assets of pro-quality can now be individually purchased. Best of all, most are just $1! This is great news for those who do not want to buy a full Icons8 Pro license, but still, need high-quality graphics from time-to-time.* Being 100% free, asset purchases enable us to continue the development of Lunacy.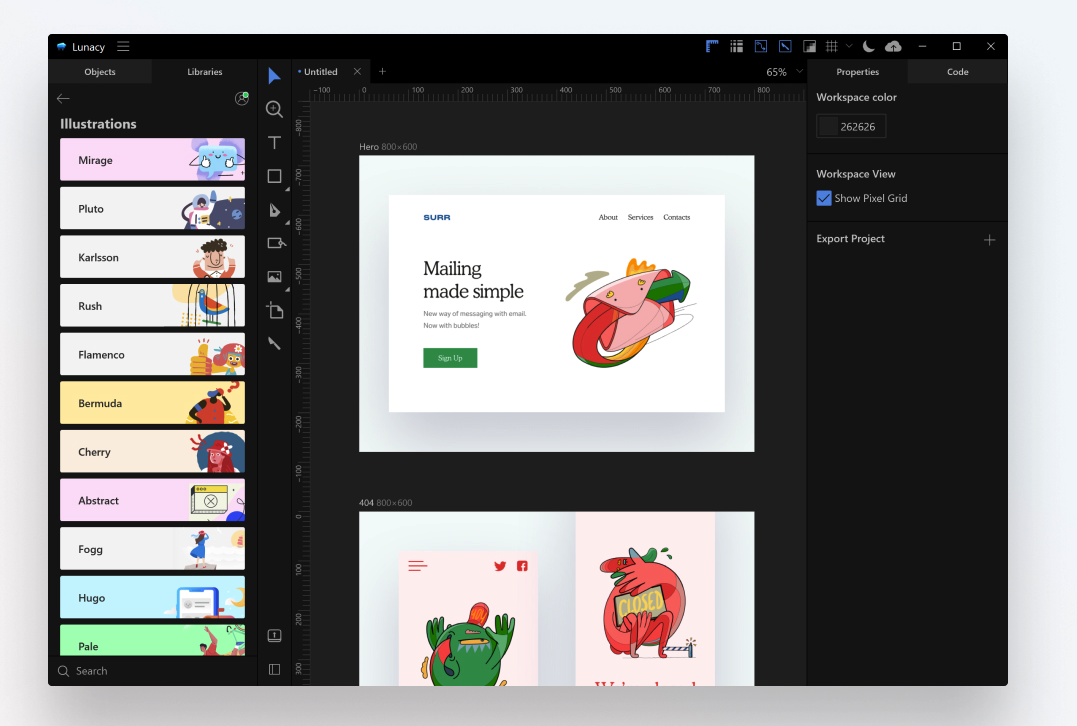 This story is should not have ended this way. This is a handy tool for web designers.
Vivaldi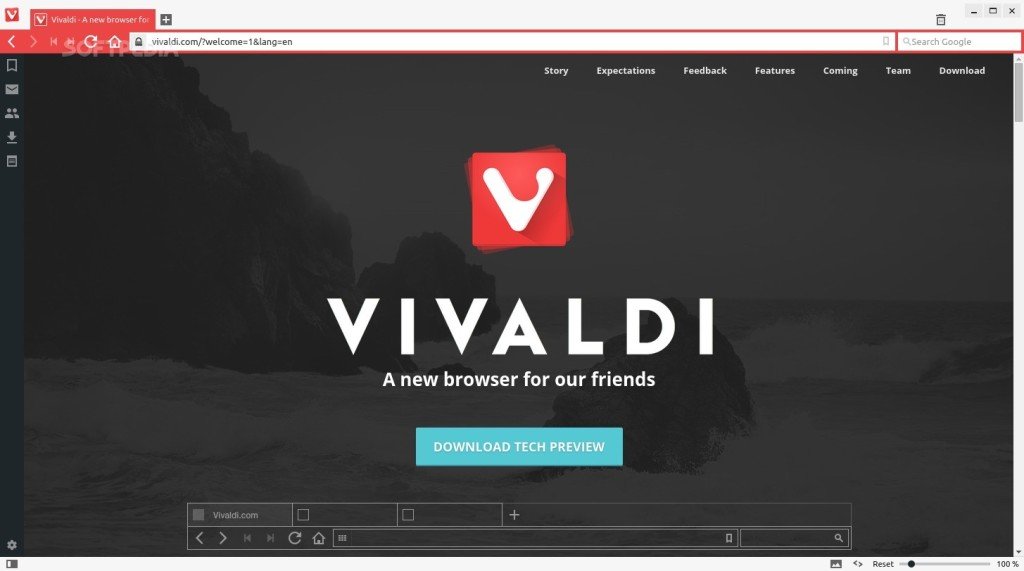 Vivaldi is a quick, customizable web browser aimed at power-users that was created and maintained by Opera developers. Influenced by the latest developments of such technologies as JavaScript and React, the user interface design was entirely user-oriented. Node.js as well as NPM packages were employed to make the graphical user interface even more appealing.
If you prefer a simpler means for checking out the various features provided by the customizable internet browser, then try key commands, a panel for writing notes, tab stacking, and tiling. These features make it simple for you to include all your favorite sites.
Avocode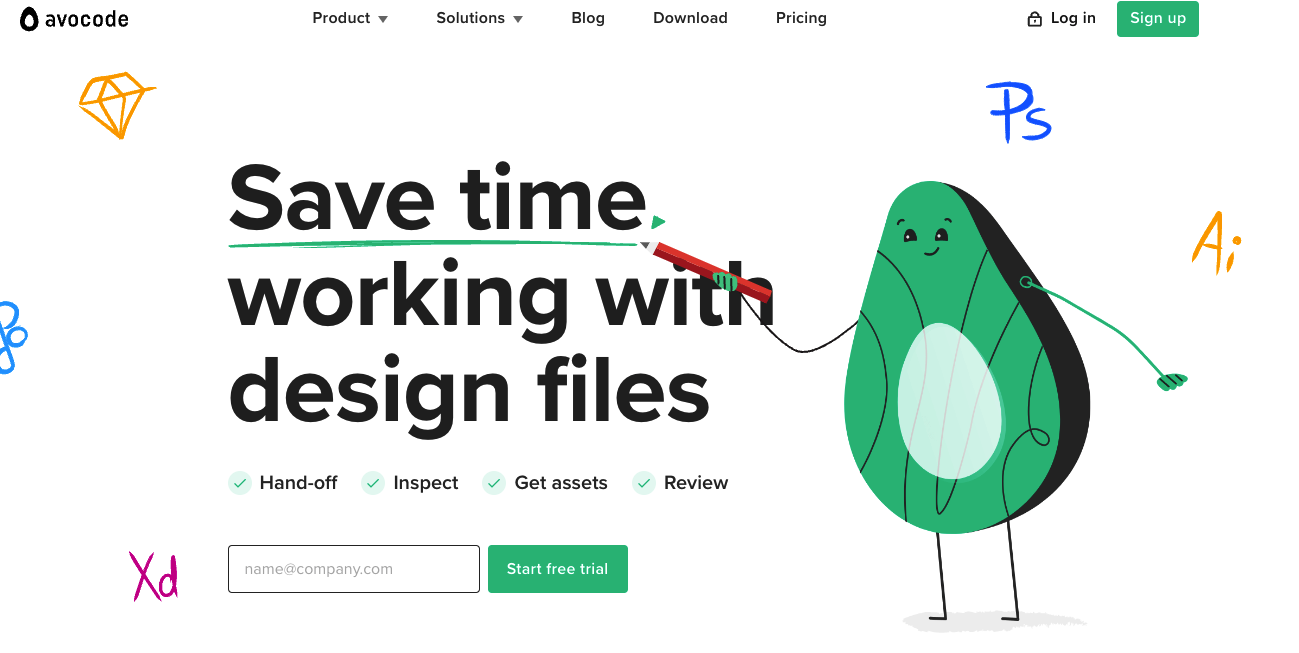 Avocode simplifies the process of coding websites or apps from Sketch or Photoshop images with CSS hat or PNG hat. It is developed by the same team behind those two products. Avocode is exceptional because you can use its Photoshop plugin to sync PSDs into Avocode with just a few clicks.
The Avocode software rapidly analyzes PSD or Sketch files. It then transforms everything that is produced into a visually pleasing interface. Using this program, you can export any tool-type asset including SVG.
Antetype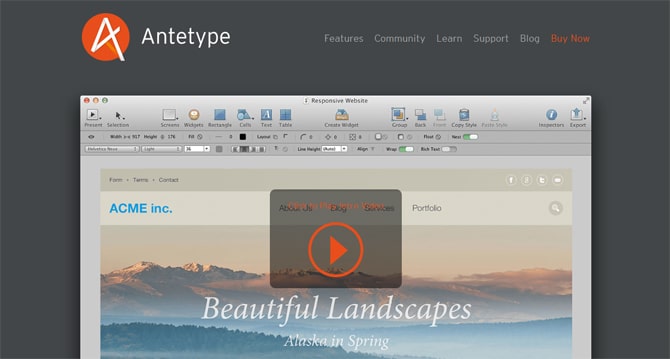 This tool can be used to create intuitive UX interfaces for both applications and websites. Using this tool, developers can design high-fidelity prototypes of information-heavy user interfaces and conduct usability testing quicker.
If you're seeking a prototyping application that makes both Android and iOS designs, Antetype is your best bet. This application produces user-friendly, high-quality user experiences that help you in your marketing efforts.
The popup layout made by the tool is responsive, meaning that it will look excellent on any device. In addition to being good-looking, the sites also provide a quality feel.
Pixate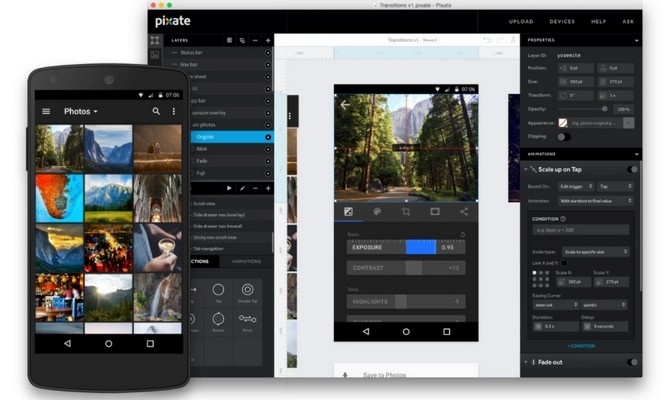 Are you a web designer? If so, then those far-fetched ideas could be crossing your mind often. Pixate makes it simple for you to convert those notions to actual and vivid layouts. It allows making creative looking visuals seamlessly.
Pixate is an application prototype for your own designs and enables you to test them in live action and view them or share them with other designers.
The algorithm doesn't possess an extensive options menu so getting going with this is an easy undertaking. With this wonderful tool, you can easily design and construct one-of-a-kind and attractive designs. Link also provides manual controls that are not automated, which adds to the professional look of some results.
Mobirise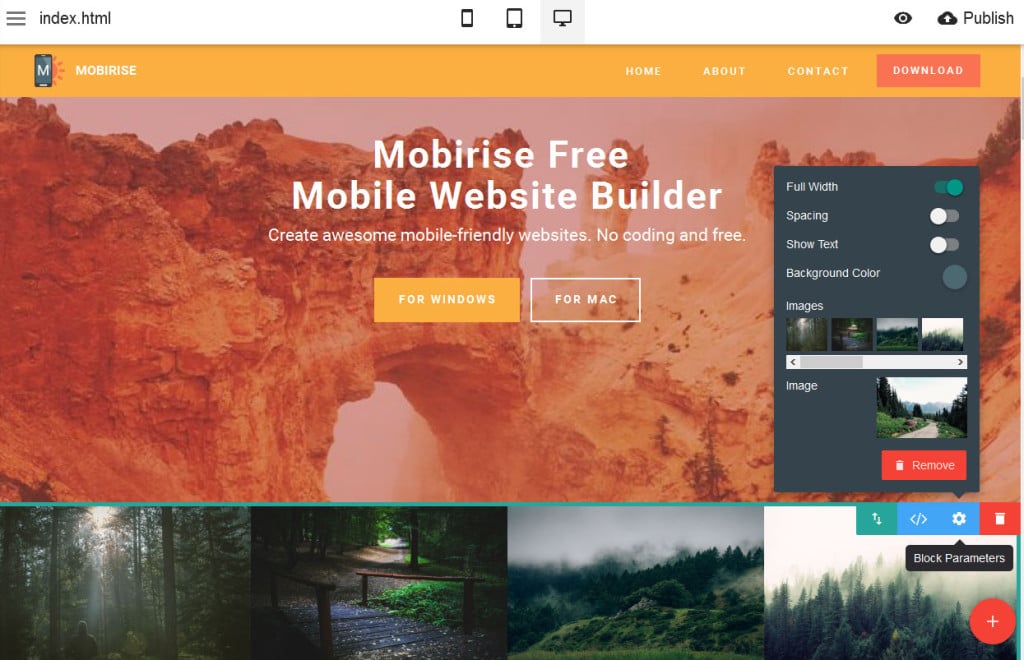 Mobirise is a website builder for construct sites tuned to quick loading through the use of attributes for adaptability for technologically assured people and pc programmers. It includes drag and also drop procedures and enables users to create a site for viewing and sharing content. Uniform hosting service features allow one to design sites that can be printed anywhere, from GitHub to Google Drive.
UXPin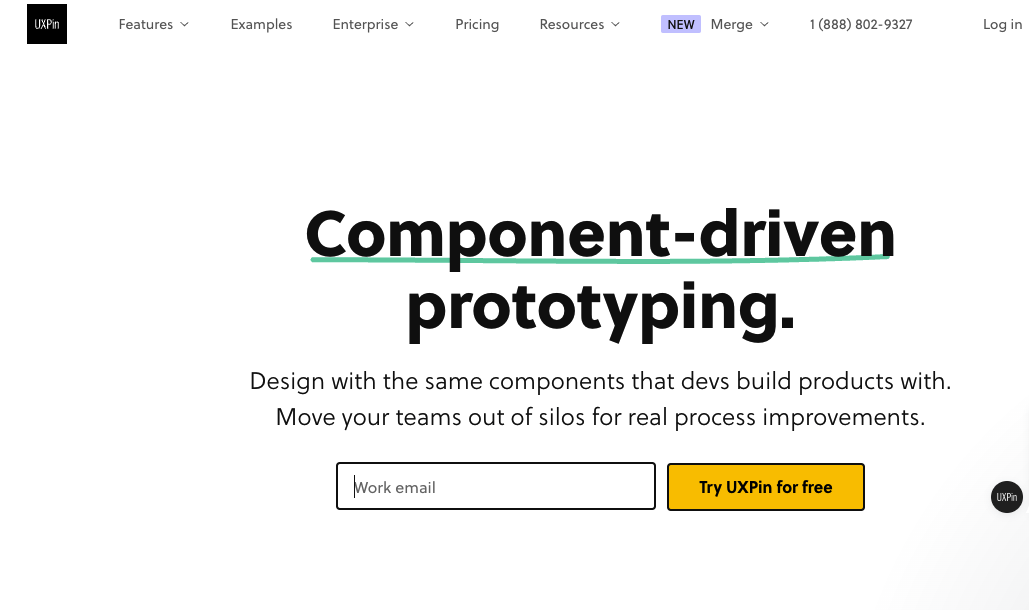 This platform makes it easier for people to make software that is user-friendly, uncomplicated, and offers a smooth user experience. UXPin is where my UX designs are created. UXPin gives you everything you need in an ideal software-creation solution. It gives users the power to create layered pages and deliver a one-of-a-kind browsing experience to visitors.
You are able to choose from hundreds of options and patterns in the interface's UI with thousands of possibilities for iPhone, Android, and Desktop use. These designs can also be modified based on the needs based on iPhone, Android, or Desktop device, as well as by adding your own creativity.
With complete models and stylized animations that make this tool unique and operate smoothly, users have the option to present their content in the best possible way.
Wagtail
This web-tool helps with web-developing tasks by taking into consideration speed. The tool has all the necessary attributes needed for web-designing tasks at advanced levels.
Sketch
Developed in 2004, Sketch comes equipped with the necessary tools that a web graphics program should have. As it improved over the last decade, Sketch has become the premier tool for crafting professional-looking web graphics.
Form taking shape, from generating 2D grids to generating custom elements and designing them into user interface versions, Vector create modes in Sketch are an excellent medium. It is a light weight web design tool, allowing pixel-by pixel designs to be created with much flexibility.  Sketch allows users to develop their own excellent as well as specialist designs effortlessly.
Macaw
Macaw does not need to take cosmetic developers to touch any code to create responsive web designs that work correctly on multiple gadgets. The simplicity of the design is eye-catching to produce well crafted and purposeful sites.
Wrapping it Up:
With the help of certain software tools, the job of website design can be simplified and facilitated a great deal. These tools will allow you to make internet websites that are aesthetically pleasing, dynamic, and enticing for visitors.
Web design complexity becomes lower and businesses can receive enhanced results. For this reason, if simplifying website design tasks is what you'd like to be targeting, then these instruments are definitely the ideal solution for you.