Removing backgrounds in Photoshop is a fundamental skill that every graphic designer, photographer, and digital artist should possess. Whether you want to create stunning product images, design eye-catching graphics, or enhance your photography, mastering the background removal technique can make a world of difference in your work. In this comprehensive guide, we will explore various methods, tools, and tips to help you efficiently remove backgrounds in Photoshop. From the basic steps for beginners to advanced techniques for seasoned professionals, you'll learn how to achieve seamless and professional-looking results. So, let's dive into the world of Photoshop and unlock the full potential of background removal!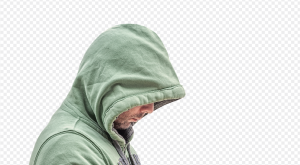 Understanding the Importance of Background Removal 
Before delving into the technicalities, let's first understand why background removal is essential in various creative endeavors. A cluttered or distracting background can take away the focus from the main subject, be it a product, portrait, or artwork. By removing the background, you can isolate the subject and place it in any context or setting, unleashing your creativity. Whether you're designing graphics for marketing materials, creating product catalogs, or retouching portraits, background removal is a powerful technique that can elevate your work to a professional level.
Getting Started with Background Removal in Photoshop 
Preparing Your Workspace: To begin, ensure you have the latest version of Adobe Photoshop installed on your computer. Open the image you want to work with and save a duplicate copy to avoid altering the original file. Familiarize yourself with the essential tools, such as the Magic Wand, Quick Selection, and Pen Tool, which will be your go-to options for background removal.
Using the Magic Wand Tool: The Magic Wand is a straightforward tool to remove backgrounds with similar colors or tones. Learn how to adjust the tolerance and use additional settings to refine your selection accurately.
Mastering the Quick Selection Tool: The Quick Selection Tool is excellent for images with well-defined subjects. Explore the selection options, such as adding and subtracting areas, to create precise selections.
Utilizing the Pen Tool: For complex and detailed subjects, the Pen Tool is your best friend. Learn how to create paths and curves, and use anchor points to trace around intricate shapes.
Advanced Background Removal Techniques
Refine Edge: Enhancing Precision The Refine Edge feature in Photoshop is a game-changer when it comes to achieving clean and accurate background removal. Discover how to use the tool's options, like Radius, Smart Radius, and Decontaminate Colors, to fine-tune your selections and tackle challenging areas like hair and fur.
Layer Masks: Non-Destructive Editing Learn the art of non-destructive editing using layer masks. This technique allows you to hide or reveal parts of the image without permanently erasing pixels, giving you greater flexibility and control over the background removal process.
Background Eraser Tool: A Quick Fix For images with simple backgrounds, the Background Eraser Tool can save you time and effort. Explore how to adjust the brush settings and effectively erase the background while retaining the subject's fine details.
Tips for Professional-Level Background Removal 
Pay Attention to Image Resolution and Quality: High-resolution images with good lighting and sharp details yield better results in background removal. Capture or use images with sufficient pixels to ensure smooth edges and better accuracy.
Zoom In for Precision: When working on intricate areas, zoom in for a closer view. This helps you make precise selections, especially around edges and fine details.
Use Layer Organization: As you work, keep your layers organized and labeled for easy navigation. This prevents confusion and allows you to go back and make adjustments if necessary.
Practice Makes Perfect: Like any skill, background removal in Photoshop improves with practice. Experiment with different tools and techniques on various types of images to sharpen your proficiency.
Popular Plugins and Resources
For those looking to simplify the background removal process further, several third-party plugins and resources can be extremely beneficial. Plugins like Fluid Mask and Background Remover offer advanced algorithms to speed up the workflow, while websites like Remove.bg provide AI-powered automatic background removal.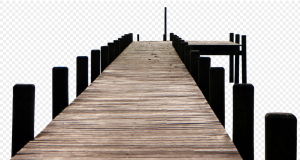 Conclusion 
Mastering the art of removing backgrounds in Photoshop opens up endless creative possibilities. Whether you're a novice or a seasoned designer, this comprehensive guide equips you with the knowledge and techniques to confidently remove backgrounds with precision and finesse. With practice and experimentation, you'll be well on your way to creating stunning visuals that captivate your audience and leave a lasting impression. Embrace the power of Photoshop and take your artistic journey to new heights!